I have always been a huge fan of "date night", even more so after having my son. Alone time with my husband out and about is hard to come by, so when we do get to paint the town red I like to look "hot". I mean after all it's not everyday that I get to dress up!!!! Here are are some "hot" ideas to wear on your date night with your honey!
Eva Longoria with her younger man-----wearing a colorful & sexy bandage little number.
Get the look:
Keeping it short & sexy. This is a head turner! CrissCross Bandage Dress $109 www.bebe.com
Kourtney Kardashian and her baby daddy on a date night in Vegas. Very sexy little number.
Get the look:
Wish I Had a Ray Gun Pink $82.00 www.lulus.com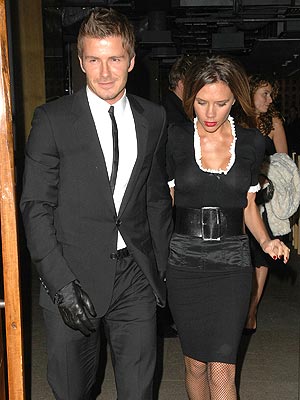 I think Victoria Beckham is one of those women who is sexy without at all trying. She is wearing a black pencil skirt, low cut sweater and fishnet stockings.
Get the look: Textured Power Skirt $148.00 www.bcbg.com
Just add add a low cut tee or sweater and high heels to complete the look.